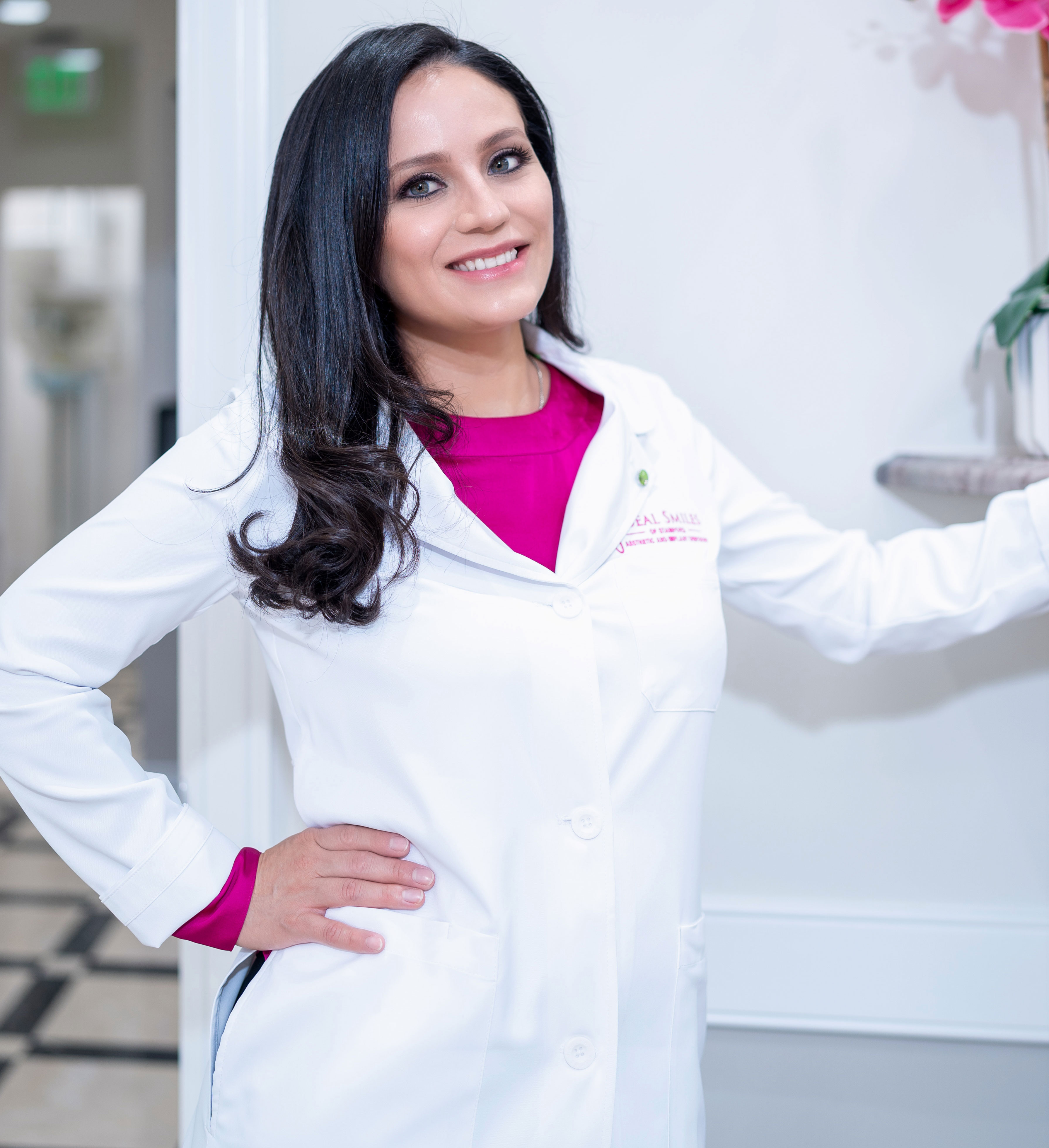 Natalia Silva, D.D.S.
Natalia Silva, DDS, is an award-winning general dentist specializing in cosmetic dentistry at Ideal Smiles of Stamford, in Stamford, Connecticut. She focuses on keeping her patients comfortable while correcting dental issues, to transform their smiles into something ideal, bright and beautiful. She believes that improving patients' smiles through a well planned and pain-free cosmetic approach will have a tremendous impact on their overall appearance and self-confidence.
Dr. Silva grew up in Stamford, Connecticut. Her longtime dream was to one day return home and open a dental practice. Her passion for the arts, perfection, science and a desire to work with people led to her choice of a career in dentistry where all of these passions are combined. She has had a successful career in this last decade of practicing dentistry. Dr. Silva is using her artistic talents applying them to the science of dentistry as she creates beauty by transforming the smiles of patients into timeless works of art. Dr. Silva's extensive education enables her to implement the latest dental technologies and techniques to achieve the best possible results.
Her latest degree is in full mouth rehabilitation from the prestigious New York University College of Dentistry. She learned advanced techniques to restore compromised smiles to fully functional and beautiful smiles.
Previous to that, she completed a two-year surgical program at NYU College of Dentistry in Implantology, which lead her to receive a fellowship award from the International Congress of Oral Implantologist. She also earned her postdoctoral training in advanced education in general dentistry at the University of Connecticut School of Dental Medicine.
Dr. Silva received the high honors and achieved clinical excellence plaque awards in the restorative and prosthodontics from Howard University College of dentistry. She finished strong by receiving perfect scores on the Northeastern Regional Board Exam.
Dr. Silva has been privileged to work with and learn from the best dental professionals and is now able to use this knowledge in treating her patients. By committing herself to excellence and perfection, Dr. Silva is a diligent, knowledgeable and detail-oriented professional with a personalized approach to every patient's needs. She genuinely cares about her patients' beauty, health and wellbeing.
Dr. Silva constantly strives for improving her clinical skills and keeping up with rapidly evolving dental technologies and techniques by attending various continuing education courses and seminars well beyond the minimally required by the State. She has a vast experience in cosmetic dentistry, smile makeovers, Botox, implantology, bone grafting, Invisalign™ – the "clear braces" alternative, laser dentistry, full mouth rehabilitation cases as well as basic crown and bridge, tooth colored fillings, porcelain inlays and onlays, extractions and periodontal treatments. Her services include Lumineers®, veneers, Zirconia, standard implants, mini implants, snoring and sleep apnea appliances. Last year, Dr. Silva received the Top Dentists Award in Greenwich, Connecticut.
Outside the dental office, Dr. Silva enjoys spending time with her husband and her two baby boys. In her spare time, Dr. Silva enjoys trying out new restaurants, travelling, watching movies, gardening and learning phrases of other foreign languages.